Mark the Dates:
Friday 15 June 2018 | Golf Tournament | Chapman Golf Club
Friday 20 July 2018 | Annual Graduation | Meikles Hotel
Sun 19 – Wed 22 August 2018 | Winter School
Sun 11- Wed 14 November 2018 | Annual Conference
Friday 7 December 2018  | Annual Dinner & Awards Ceremony
INSIDE THIS ISSUE:
5 Cyber insurance trends to watch for in 2018
Motivational Article
Upcoming Events
From IIZ
WELCOME BACK—HELLO 2018!!! Greetings and a warm welcome to our very first issue of the Newsletter for 2018. We couldn't be more excited to have made it to this point as you. This year promises to be a year of significant and transformative change. Every new beginning comes from some other beginning's end, and the beginning of the calendar year is at its heart a fantasy of newness and clean slates. It is a chance to do things differently, paying more attention to detail and purpose. With today's customer questioning old habits, brands and products, seeking new meaningful innovation on products as never before, the era of transformation is upon us and let us be geared for it.
The purpose of this newsletter is to keep you informed, educated and most of all motivated. We are honored to have you read our articles. Also as previously indicated, feel free to comment on the articles and sharing your thoughts . This year is filled with a lot of activities for both our benefit and we thank you for your continued support.
Lastly, we close by bidding farewell to 2017 poor performers and wishing you a great and successful 2018! Our feature articles for this month will focus on:-
"5 cyber insurance trends to watch for in 2018"
"Do what you love to do and give it your very best."
APRIL 2018 EXAMINATIONS:
Registration for the April 2018. Examinations are now open and currently in progress. Acquire a world-class verified qualification today! Please take note registration for April Examinations closes on Friday the 16th of March 2018. HURRY AND REGISTER TODAY!!!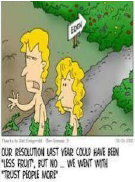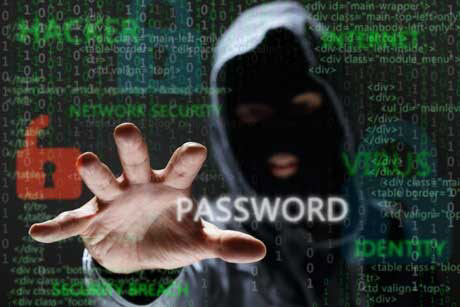 "Safety is something that happens between your ears not something that you hold in your hands— BE WARE!!."
"Despite a string of high profile breaches, cyber insurance program renewals for both primary and excess cover are averaging only single-digit rate increases. Experts forecast rate increases of up to 5% for 2018. "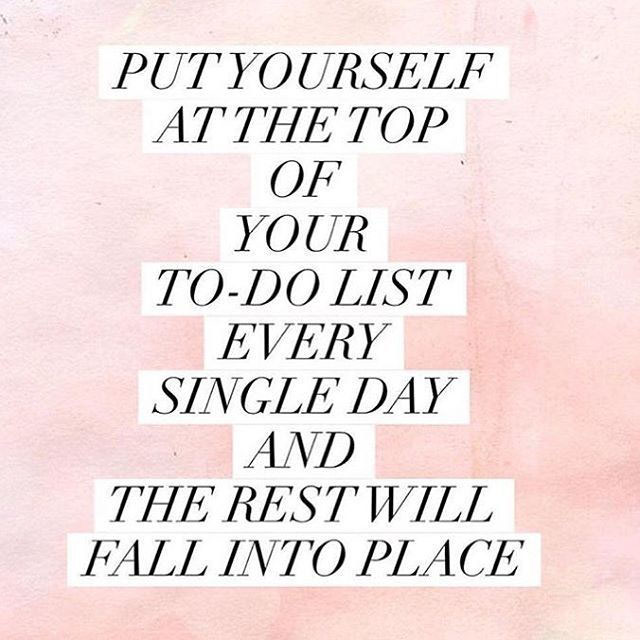 "Following your dream is not just enough without tapping into your passion.."
5 Cyber Insurance trends to watch for in 2018
Here's a snapshot of the top five trends buyers can expect, based on findings from our 2018 Marketplace Realities Report: Cyber risk.
Total annual cyber premiums will continue to climb as more companies seek coverage Global premiums, which are around $2.5 billion now, will continue to rise and are expected to reach $10 billion by 2020. As newer, more powerful attacks and threats emerge, organizations that haven't already purchased cyber insurance will likely consider doing so. For example, the WannaCry and NotPetya attacks cut across industries and regions that previously weren't considered as having significant cyber exposure. Given the size, scale and financial and reputational impact of recent cyber incidents, except those sitting on the sidelines to give serious consideration to purchasing cyber insurance.
Capacity will keep up with rising demand, helping keep rates in check As demand for coverage increases, the "supply of capacity is more than keeping up," the report notes, with new carriers and additional capacity entering the marketplace. Additional capacity is coming from new U.S., London, Bermuda and Asian markets, which are providing limits of up to $600 million (per risk) in some cases. Despite a string of high profile breaches, cyber insurance program renewals for both primary and excess cover are averaging only single-digit rate increases. Experts forecast rate increases of up to 5% for 2018.
Carriers will scrutinize risks, rewarding those with the most robust cybersecurity programs Underscoring the importance of a comprehensive cyber risk management program, certain carriers will lower premiums for organizations that have demonstrated increased levels of security and internal policy controls.
Demand for coverage will shift While demand has largely been U.S.-driven, the evolution in cyber attack methods, combined with increasing privacy regulations in the European Union and China, means the global cyber insurance market is poised for explosive growth.
Coverage will expand We continue to see coverage expand as more carriers address gaps in property, general liability, and special crime coverage to include perils arising from cyber risk. Some insurers are beginning to blend cyber and property coverages. We are also seeing an expansion of cyber coverage in general. Examples include explicit grants of coverage for ransom ware and social engineering and expanded cyber terrorism coverage to include nation-state attacks.
Zimbabwean businesses are facing multiple cyber-attacks due to cash crisis and heightened use of digital and mobile banking platforms. This increasing interconnectivity of everyday devices and growing reliance on technology and real-time data at consumer and business levels is convenient but also increases risks for businesses. However, a comprehensive risk management approach should be the foundation for cyber defense.
"Do what you love to do and give it your very best!"
If you don't love what you're doing and you can't give it your best, get out of it. Life is too short!! If you want to live a happy life, tie it to a goal, not to people or things. We have always heard that follow your dreams as we grew up, but is it all that there is? Following your dream is not just enough without tapping into your passion and using it as an inspiration. Not being in touch with your passion will always get in the way to doing what you love and giving it your best. If you're passionate about what it is you do, then you're going to be looking for everything you can to get better at it. For you to be successful in a particular field or endeavor, PERSERVERE! PERSERVERE! PERSERVERE! It is one of the key qualities to have to and never forget devote a lot of your life to it.
As you begin the year record your dreams and goals on paper, you set in motion the process of becoming the person you most want to be. Put your future in "good hands." What do I mean by that? Your own hands are the most and good hands there ever is and there ever will be.
The way you follow your dreams and focus on your passion will be unique to you, this means that you need to find what works for you personally. It's about continually learning from your mistakes and moving forward. Achieving your professional dreams and harnessing your passions can not only bring you professional success, but it can also bring you fulfillment. BEING FULFILLED IS BETTER THAN HAVING A WALLET FULL OF MONEY. Cheers to 2018!!!

IIZ ANNUAL FUNDRAISING GOLF TOURNAMENT – FRIDAY 15 JUNE 2018
"If you think its hard to meet new people, try picking up the wrong golf ball." IIZ brings you yet another exciting fundraising golf tournament at the Chapman Golf Club on the 15th of June 2018. It's another Par-Tee-Time for a round of Golf. Lot's of exciting prizes to be won. Register today for Exhibition, Sponsorship and Participation. Call us today for more information!!!
IIZ GRADUATION CEREMONY | FRIDAY 20 JULY 2018 | MEIKLES HOTEL
This is that time of the year where we celebrate and congratulate the class of the previous year for a job well done. They fought their battles and overcame obstacles. They had a goal, gave it their soul. They worked hard, went the extra yard. They gave it their all, and stood tall. Congratulations class of 2017!!! Graduation will be held for all levels of qualification, from COP, Diploma and Associateship. See you there!!! Call us today for more information!!!


WINTER SCHOOL | 19 – 22 AUGUST | TROUTBECK NYANGA
Join us at this year's Winter School as IIZ partners with the Insurance Industry aiming to avail a platform for training and development of future leaders in the insurance industry. Leaders who will make things happen; who will maintain the image of the Insurance Industry and build it to lofty heights from the foundations the current leaders are laying. The theme of the 2018 Winter School is "Driving Growth—Disrupting the Mind-set Completely." Call us today for more information!!!
IIZ ANNUAL CONFERENCE | 11 – 14 NOVEMBER | ELEPHANT HILLS RESORT
IIZ brings you a high powered delegate of quality speakers at this year Annual Conference to be held in Victoria Falls. Don't miss out on this annual event which is held to continue the fine tradition as an excellent educational, networking and social conference. Be part of the 200+ delegates expected at this year's event. Come and be part of an exciting experience, share your expertise and learn from the best! Call us today for more information!!!


IIZ ANNUAL DINNER | FRIDAY 7 DECEMBER 2018 | MEIKLES HOTEL
We close down the year with this august event where people from all sectors of the industry gather to celebrate the milestones achieved in the year. Come and dine with us as we celebrate a successful and fruitful year. This year we are having an exciting theme…watch the space!!!
Career Prospects
Underwritter
Assessor
Loss Adjuster
Broker
Financial Advisor
Financial Planner
Insurance Investigator
Insurance Sales Agent
Pensions Administrator
Never underestimate the vital importance of finding early in life the work that for you is play!!!
IIZ specializes in offering excellent professional insurance qualifications. Register Now!!!
Enhancing Excellence In Insurance Practice
Follow us on Facebook for:-
Motivational Mondays
Catch up Tuesdays
Wordy Wednesdays
Tutorial Thursdays
Educate me Fridays
We also have a discussion forum, feel free to start a discussion and engage with some of the insurance practitioners.