Mark the Dates:
Friday 15 June 2018 | Golf Tournament | Chapman Golf Club
Friday 20 July 2018 | Annual Graduation | Meikles Hotel
Sun 19 – Wed 22 August 2018 | Winter School
Sun 11- Wed 14 November 2018 | Annual Conference
Friday 7 December 2018  | Annual Dinner & Awards Ceremony
INSIDE THIS ISSUE:
5 Cyber insurance trends to watch for in 2018
Motivational Article
Upcoming Events
From IIZ
Greetings everyone and welcome to yet another exciting edition of the informative, insightful and educative monthly dose of the IIZ Digest. March is a very busy month at IIZ as we close registrations and prepare for the April 2018 Examinations. Do not procrastinate, register early and avoid the last minute rush and the unnecessary late registrations penalties. We continue to thank you for your continued support as an industry and for the growing readership, you are what makes us who we are. We are pleased to announce that we have changed the face of our website in order to provide you with current and updated information all the time.
Our training calendar for 2018 is out as well, so don't miss any training that will be of assistance to you. Let us continue to spread the love for IIZ spreading the word and encouraging others to register and be part of the world-class provider of insurance professionals to the Financial Services Market in Zimbabwe and beyond.
Continue to look forward to more articles as there is a lot of good news coming your way!
Our feature articles for this month will focus on:-
"The rise of consumer power—dealing with the new era of communication"
"Preparing yourself for success!"
APRIL 2018 EXAMINATIONS:
Registration for the April 2018. Examinations are now open and currently in progress. Acquire a world-class verified qualification today! Please take note registration for April Examinations closes on Friday the 16th of March 2018. HURRY AND REGISTER TODAY!!!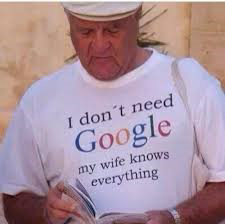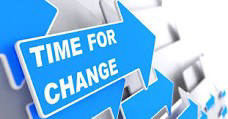 "To win in this changing market, insurers must emulate their digital competitors and leverage the Internet of Things!!!"
"Today's top insurers have contact centres that boast enormous data storage and computing power, all in the name of a more personalized customer experience. "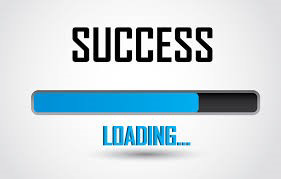 "Success never come easy, stay focused, do not be intimidated and above all stay professional all times at all cost."
Transformation: Be an Everyday Insurer!
According to Daniele Presutti—To win in this changing market, insurers must emulate their digital competitors and leverage the Internet of Things, real-time analytics, artificial intelligence and other maturing technologies to build more delightful customer experiences. These technologies offer opportunities to provide customers with personalized, on-demand services woven into their everyday lives—experiences more like Uber or Amazon than like traditional insurance.
By transforming itself into an Everyday Insurer, a carrier could generate more than enough new revenue to compensate for revenues lost because of new competition and disruptive technology. In addition to revenue growth, insurers that embark on this journey will be better able to strengthen customer loyalty, reduce customer acquisition costs, and increase
There are there three complementary Everyday Insurance business models carriers can adopt to increase their relevance to the customer.
1. The On-the-Go Insurer: The carrier provides convenient insurance products or services—often usage-based or pay-per-use—embedded in other products and services consumers use every day. Computer-generated advice will play an increasing role in the sale of such offerings.
These products and services will typically be sold through digital platforms such as Google, Apple, Uber and Facebook or aggregators or plugged into other offerings like Internet of Things devices. Insurers that succeed with on-the-go products will sell not a simple insurance product or service but a living service that develops the customer relationship and customer value over time.
2. Beyond Insurance: Rather than operating through someone else's ecosystem, the insurer will orchestrate its own ecosystem that provides customers with an end-to-end solution that spans complementary services from multiple partners. The carrier will attract customers at important moments in their lives by offering them services beyond insurance and then selling them relevant cover—for example, home search and mortgage origination, coupled with homeowners' insurance, concierge services, and so forth.
3. The All-in-One Insurer: The insurer offers a complete portfolio of risk mitigation and protection services spanning all the customer's protection needs, giving him peace of mind. It anticipates the customer's changing needs as he moves through his lifecycle with the constant support of the carrier, which offers not only insurance cover but also proactive risk prevention and advice.
Those that get this approach right have an opportunity to not only defend their legacy revenues, but also to create new revenue streams from data monetization and other services beyond insurance.
"Preparing yourself for success!"
Your body language, how you speak, what you say and so on are the key drivers to building self-confidence that will lead to success. Confident people inspire confidence in others, their customers, bosses, and friends. And gaining the confidence of others is one of the key ways in which a self-confident person finds success. After all, who is willing to back a project, presentation or business pitched by someone who is nervous, always fumbling and overly apologetic. People are persuaded by someone who holds their head high, who answers questions assuredly and who readily admits when they do not know something or admit when they are wrong.
Two main things breed success SELF-EFFICACY and SELF ESTEEM, mastering skills that matter and working hard, achieving goals in those particular areas. So once the two are combined and one has the ability to overcome setbacks and accept difficult challenges they build breed SUCCESS.
SUCCESS breeds SUCCESS and unfortunately jealousy.
As you ascend the corporate ladder or the ladder of success you will build a lot of friends and surely a few enemies. People who will always try to belittle your accomplishments or bring you down and they may even set traps to stumble into in order for you to fail. The most obvious can be a friend or coworker who will single you out in competition for every endeavor you undertake. Or the more subtle enemy who often waits for the opportune time to badmouth you for every mistake or failure you make.
But as you walk towards your journey of success, build the self-esteem and confidence of everyone around you sharing your successes and teaching them how to be successful. Put others first, congratulate them on their successes, stay humble, spread credit where it is due and above all make a conscious effort to be a team player.

IIZ ANNUAL FUNDRAISING GOLF TOURNAMENT – FRIDAY 15 JUNE 2018
"If you think its hard to meet new people, try picking up the wrong golf ball." IIZ brings you yet another exciting fundraising golf tournament at the Chapman Golf Club on the 15th of June 2018. It's another Par-Tee-Time for a round of Golf. Lot's of exciting prizes to be won. Register today for Exhibition, Sponsorship and Participation. Call us today for more information!!!
IIZ GRADUATION CEREMONY | FRIDAY 20 JULY 2018 | MEIKLES HOTEL
This is that time of the year where we celebrate and congratulate the class of the previous year for a job well done. They fought their battles and overcame obstacles. They had a goal, gave it their soul. They worked hard, went the extra yard. They gave it their all, and stood tall. Congratulations class of 2017!!! Graduation will be held for all levels of qualification, from COP, Diploma and Associateship. See you there!!! Call us today for more information!!!


WINTER SCHOOL | 19 – 22 AUGUST | TROUTBECK NYANGA
Join us at this year's Winter School as IIZ partners with the Insurance Industry aiming to avail a platform for training and development of future leaders in the insurance industry. Leaders who will make things happen; who will maintain the image of the Insurance Industry and build it to lofty heights from the foundations the current leaders are laying. The theme of the 2018 Winter School is "Driving Growth—Disrupting the Mind-set Completely." Call us today for more information!!!
IIZ ANNUAL CONFERENCE | 11 – 14 NOVEMBER | ELEPHANT HILLS RESORT
IIZ brings you a high powered delegate of quality speakers at this year Annual Conference to be held in Victoria Falls. Don't miss out on this annual event which is held to continue the fine tradition as an excellent educational, networking and social conference. Be part of the 200+ delegates expected at this year's event. Come and be part of an exciting experience, share your expertise and learn from the best! Call us today for more information!!!


IIZ ANNUAL DINNER | FRIDAY 7 DECEMBER 2018 | MEIKLES HOTEL
We close down the year with this august event where people from all sectors of the industry gather to celebrate the milestones achieved in the year. Come and dine with us as we celebrate a successful and fruitful year. This year we are having an exciting theme…watch the space!!!
Career Prospects
Underwritter
Assessor
Loss Adjuster
Broker
Financial Advisor
Financial Planner
Insurance Investigator
Insurance Sales Agent
Pensions Administrator
Never underestimate the vital importance of finding early in life the work that for you is play!!!
IIZ specializes in offering excellent professional insurance qualifications. Register Now!!!
Enhancing Excellence In Insurance Practice
Follow us on Facebook for:-
Motivational Mondays
Catch up Tuesdays
Wordy Wednesdays
Tutorial Thursdays
Educate me Fridays
We also have a discussion forum, feel free to start a discussion and engage with some of the insurance practitioners.