Mark the Dates:
Friday 20 July 2018 | Annual Graduation | Meikles Hotel
Sun 19 – Wed 22 August 2018 | Winter School
Sun 11- Wed 14 November 2018 | Annual Conference
Friday 7 December 2018  | Annual Dinner & Awards Ceremony
INSIDE THIS ISSUE:
Insurers rely on data but how much do they trust their data
Winning the battle in your mind
From IIZ
Greetings everyone and it's a pleasure welcoming you to yet another exciting edition of the IIZ Digest. Half year has gone by and with life on the go constantly, it seems like we have just blinked and gone from January to June. The 1st of July marks the beginning of the second half of this year. So if you were thinking that 2018 hasn't treated you well in the first half, gear up and be inspired to have a fantastic second half.
It has been a busy 6 months at IIZ as we have been working hard to ensure that you stay informed and educated all the time. We wish to thank the industry for the support it has been giving us, just looking at the recently held IIZ Fundraising Golf Tournament which was a success. Congratulations to Mr. Peter. Shonhiwa of First Mutual Life for scooping the grand prize this year.
July is a month of celebrations, as we join the class of 2017 in celebrating their success during the IIZ Annual Graduation Ceremony. Surely hard work pays off! To those progressing to the next levels continue to follow your purpose and vision in life. Continue to see the big picture and FOCUS! FOCUS! FOCUS!
We continue to drive growth of the Institute and with you behind us we know success is guaranteed. #iizonthego
Have you always wanted to live up to your full potential? Let's talk about that in our July issue on the motivational section…
Important Notice:
REGISTRATION FOR THE OCTOBER EXAMINATIONS IS NOW OPEN…REGISTER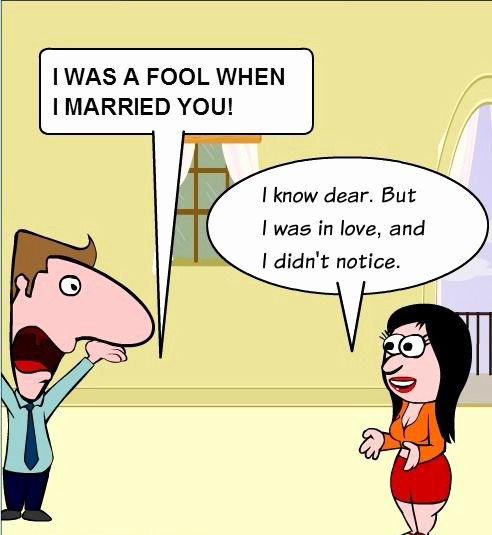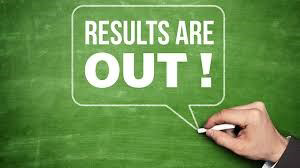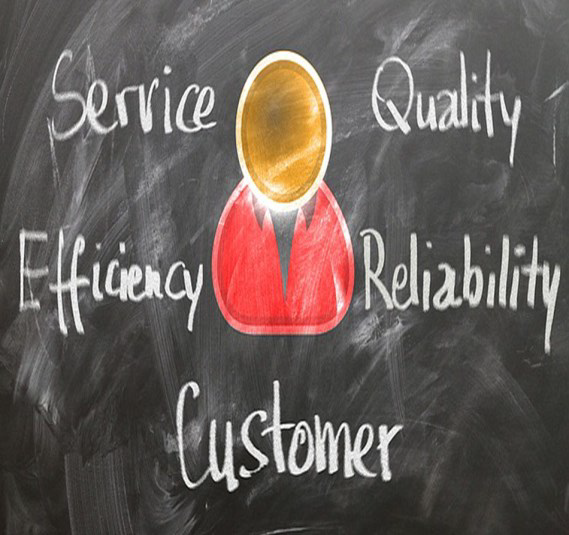 "Many insurers are
working on improving their customer experiences. Fewer firms are devoting as much attention and
investment towards their"
"Insurers, according to our research,are among the organizations that have been the slowest to use the customer experience to boost business-to-business
revenues"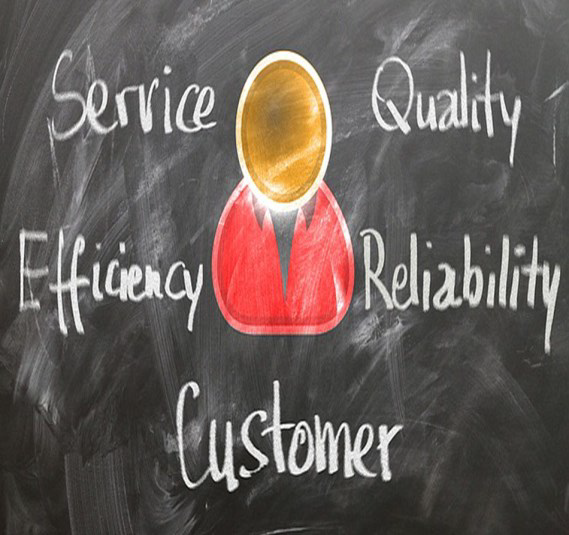 "When you have purpose and reason in your life, you're more able to live out each day to your fullest potential."
Insurers must delight their brokers, as well as their customers!
By IJEAN-FRANÇOIS GASC Managing Director, Accenture Insurance | Insurance providers should bolster the digital experience they deliver to intermediaries as well as to their direct customers.
Customer expectations and behavior are changing dramatically because of digital disruption and rising consumer clout. Customers want service providers to offer them enticing and rewarding digital experiences. What's more, this trend is also taking place among business customers.
Insurers don't just need to revamp their direct channels to meet the growing demands of their customers. They must also change their indirect channels. Brokers and other intermediaries want the same high levels of customer experience as policyholders.
We found that 80 percent of business-to-business companies risk losing revenue because they haven't developed their customer experience strategies properly. Ninety percent of the 1 350 executives we surveyed across industries in 10 major markets cited the customer experience as very important to their organization's strategic priorities. Seventy-five percent believe it will be even more important in the next two years. However, only 20 percent said the customer experience was enhancing their financial performance.
Insurers, according to our research, are among the organizations that have been the slowest to use the customer experience to boost business-to-business revenues. To catch up they need to make some big changes. The rewards are likely to be substantial.
Insurance providers should enhance the experience they provide to all their customers and business partners. Simply adding a digital channel to the distribution network is no longer sufficient. All marketing, sales and service avenues need to be integrated with digital platforms that gather customer information and deliver enhanced experiences to intermediaries and policyholders. Customer experience applications that incorporate emerging technologies such as artificial intelligence, voice and facial recognition and extended reality need to be rolled-out to intermediaries as well as consumers, to provide a broad offering of truly "human" insurance experiences.
Many insurers are working on improving their customer experiences. Fewer firms are devoting as much attention and investment towards their agent and brokers.
WHAT ARE YOU DOING ON YOUR PART?
"Focus on the big picture—Reach your potential!"
Why does it seem like time goes by so quickly? Do you often ask yourself that question? We start a week and before we know it, it's already the weekend…and you have not achieved anything tangible. Make the best out of each and every day, be able to reach your fullest potential every single day. Even during the days where you relax and recharge, enjoy every moment that's the spirit! When it comes to reaching your fullest potential every day, it's all about planning. If you're not a good planner, you'll have to start learning.
We live in a society filled with so many distractions, that end up getting caught up with life's frustrations. Focus on the big picture. It's so important to focus on what you want. What does the big picture look like to you? What are the goals that you want to accomplish? When it comes to reaching your potential every day, it's important that you know what the big picture looks like. Why do you do what you do? What is the reason that you go to work or come home and provide for your family? When you have purpose and reason in your life, you're more able to live out each day to your fullest potential.
Without any planning, you will just get pushed around and have no direction in life. Reaching your potential every day is about planning your day in alignment with what matters to you. Focus on what is important in your life. Maybe it's providing for your family or spending quality time with your family. Living in alignment with that matters to you will help you reach your fullest potential.
Have you asked yourself how your attitude is like? Can you possibly reach your fullest potential when you have a negative attitude about yourself? It's all about your perspective and how you view yourself and your life. Have a positive attitude. With a positive attitude, you'll be able to stay focused on what you want to accomplish every day and no one will ever still that away from you.
Live with a passion. With so much going on, it's easy to just go, go and not take the time to see the good times. Enjoy the moments that you experience throughout each day. This will help you feel grateful and appreciative of what you have in your life.
Enjoy the simple things like having a roof over your head and being able to afford food for your family. Although being productive is important, taking the time to enjoy each moment is important too.
STAY FOCUSED! PLAN! Having negative thoughts is contagious and it can block your way to reaching your potential. Be productive and committed to excellence always.
IIZ GRADUATION CEREMONY | FRIDAY 20 JULY 2018 | MEIKLES HOTEL
This is that time of the year where we celebrate and congratulate the class of the previous year for a job well done. They fought their battles and overcame obstacles. They had a goal, gave it their soul. They worked hard, went the extra yard. They gave it their all, and stood tall. Congratulations class of 2017!!! Graduation will be held for all levels of qualification, from COP, Diploma and Associateship. See you there!!! Call us today for more information!!!


WINTER SCHOOL | 19 – 22 AUGUST | TROUTBECK NYANGA
Join us at this year's Winter School as IIZ partners with the Insurance Industry aiming to avail a platform for training and development of future leaders in the insurance industry. Leaders who will make things happen; who will maintain the image of the Insurance Industry and build it to lofty heights from the foundations the current leaders are laying. The theme of the 2018 Winter School is "Driving Growth—Disrupting the Mind-set Completely." Call us today for more information!!!
IIZ ANNUAL CONFERENCE | 11 – 14 NOVEMBER | ELEPHANT HILLS RESORT
IIZ brings you a high powered delegate of quality speakers at this year Annual Conference to be held in Victoria Falls. Don't miss out on this annual event which is held to continue the fine tradition as an excellent educational, networking and social conference. Be part of the 200+ delegates expected at this year's event. Come and be part of an exciting experience, share your expertise and learn from the best! Call us today for more information!!!


IIZ ANNUAL DINNER | FRIDAY 7 DECEMBER 2018 | MEIKLES HOTEL
We close down the year with this august event where people from all sectors of the industry gather to celebrate the milestones achieved in the year. Come and dine with us as we celebrate a successful and fruitful year. This year we are having an exciting theme…watch the space!!!
Career Prospects
Underwritter
Assessor
Loss Adjuster
Broker
Financial Advisor
Financial Planner
Insurance Investigator
Insurance Sales Agent
Pensions Administrator
Never underestimate the vital importance of finding early in life the work that for you is play!!!
IIZ specializes in offering excellent professional insurance qualifications. Register Now!!!
Enhancing Excellence In Insurance Practice
Follow us on Facebook for:-
Motivational Mondays
Catch up Tuesdays
Wordy Wednesdays
Tutorial Thursdays
Educate me Fridays
We also have a discussion forum, feel free to start a discussion and engage with some of the insurance practitioners.